Straat:
Gemeente:
Provincie:
Contactpersoon:
Telefoon:
E-mail:
Website: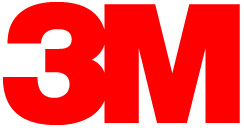 3M is a global science-based innovation company, developing products that improve people's daily lives in a multitude of ways.
Did you know that you come across 3M technologies and products more than 100 times a day? Some of them you certainly know whereas others are often invisible elements of modern life. You can find our technologies in more than 55,000 products in numerous areas.
Separation and Purification Sciences
3M offers products and solutions worldwide through our Industrial & Water Business Unit, including Water Solutions, Industrial Filtration and Liqui-Cel® / Liqui-Flux® Filtration, and our Life Sciences & Integration Business, including Biopharmaceutical Purification, Medical & Industrial Membranes and Polymer Additives.
3M utilizes 3M manufacturing facilities around the world to serve our global customers, including those in the United States, Europe, Japan, Brazil, and Australia.
We have been in the filtration business for over 90 years and provide high quality filtration products to address challenging filtration processes in the Water, Industrial and Biopharmaceutical markets.  Our technical experts are always ready to assist customers with their most challenging filtration problems.
An overview of all products can be found at: www.3M.com or have a more detailed look at our product sides: 3Mbelgie.be/highflow and go.3m.com/liquicel